Make your own pink Himalayan salt bath bombs with this recipe and instructional video!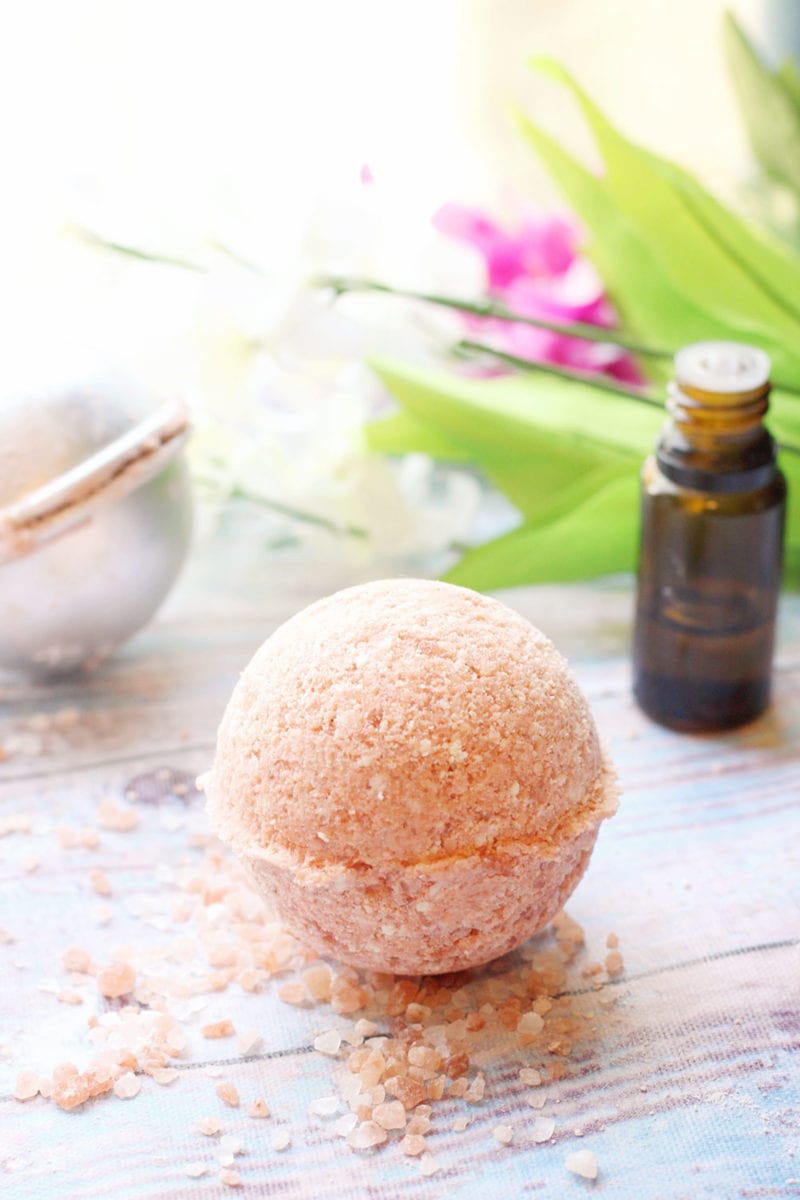 I've been super into making my own DIY bath and body recipes lately, but a lot of them have been holiday-themed.
That's all well and good, but I was ready for a change of pace, and I found it with this himalayan pink salt bath bomb recipe!
Benefits of This Himalayan Salt Bath Bombs Recipe
Honestly, the main benefit of the pink Himalayan salt is that it's pink.
Mind-blowing, I know.
However, this recipe is unique because it uses powdered milk. A milk bath makes your skin feel really soft because of the fat and protein in the milk.
And the lactic acid in milk gently exfoliates your skin while you soak because it's a mild alpha hydroxy acid.
So this bright, pretty pink himalayan salt bath bomb has all sorts of benefits above and beyond regular bath bombs!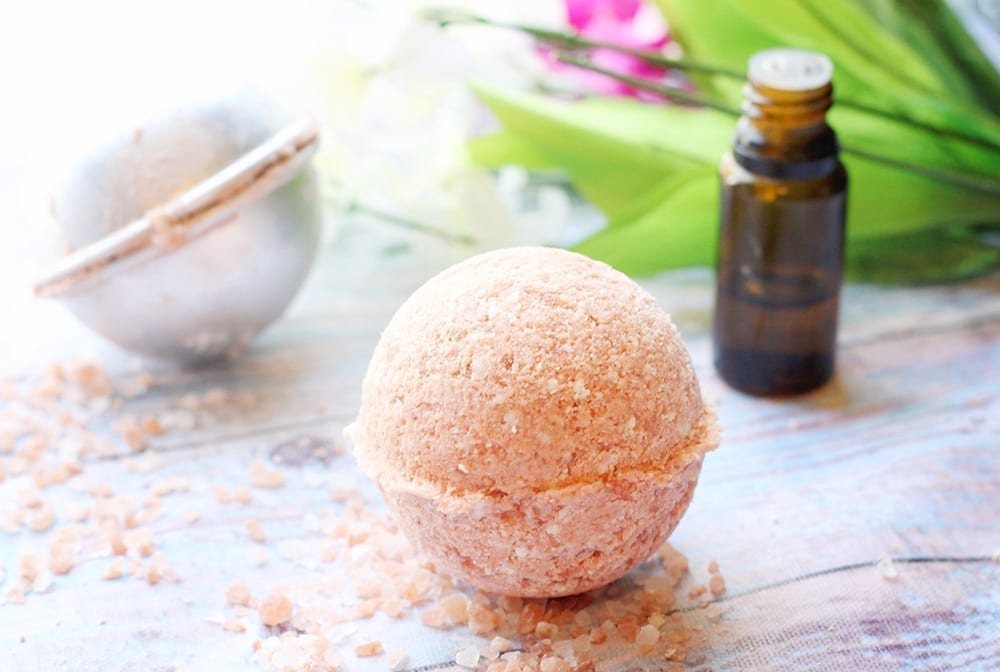 Other DIY Bath Bombs You Might Like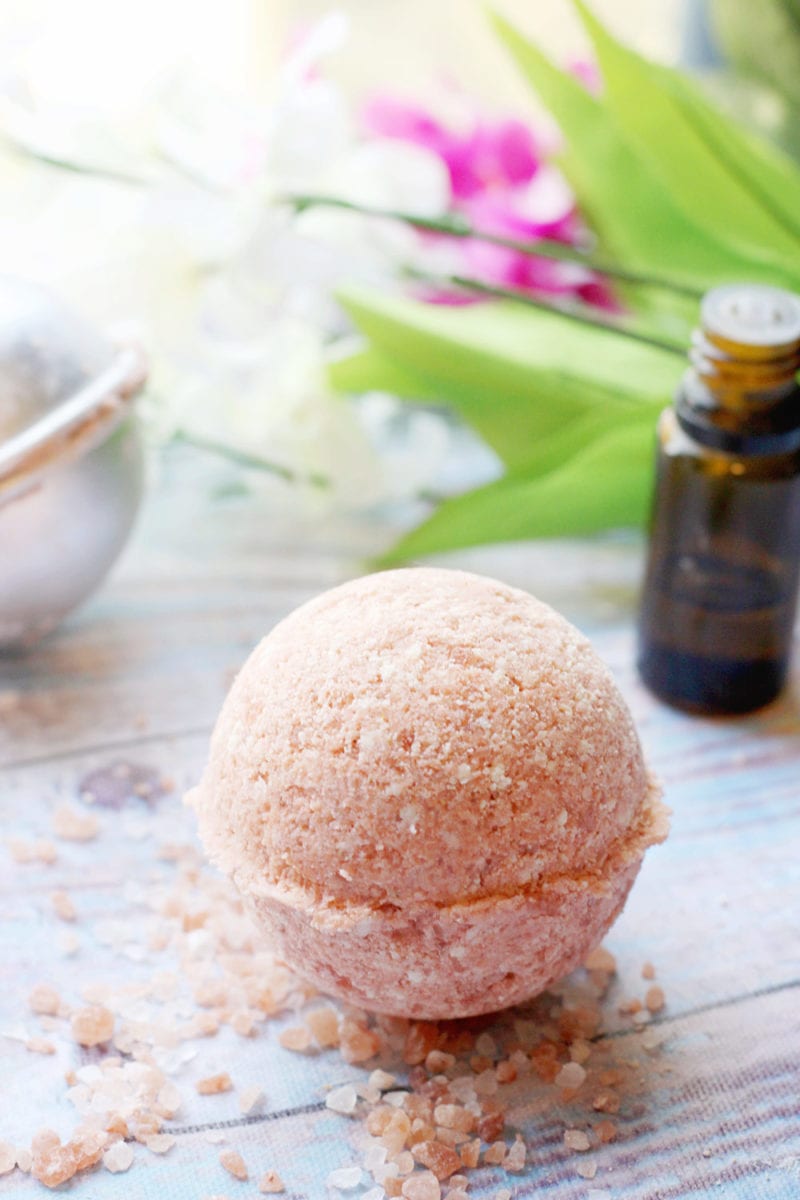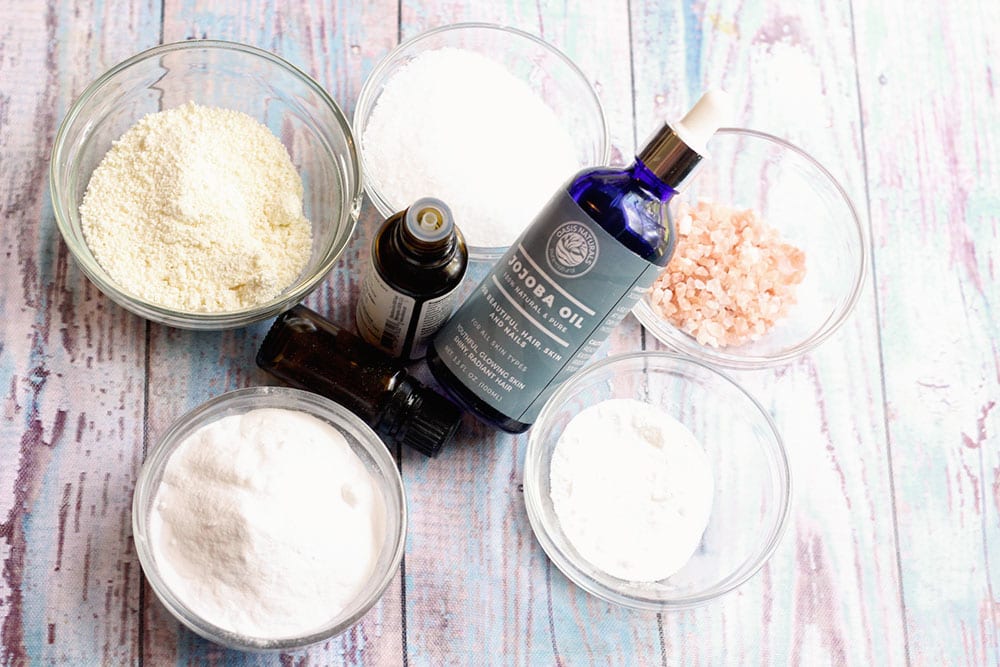 Ingredients and Supplies
You can adjust ingredients to suit your preferences, but be sure to keep the ratio of baking soda and citric acid the same. That's what causes the bath bombs to fizz.
You can use a lot of different oils, but I prefer almond oil. It's a great neutral oil that isn't super heavy.
The supply list does contain affiliate links, so I may make a commission from purchases at no additional cost to you. Thanks!
pink himalayan salt bath bomb
pink himalayan salt bath bomb recipe
Instructions: Pink Himalayan Salt Bath Bomb Recipe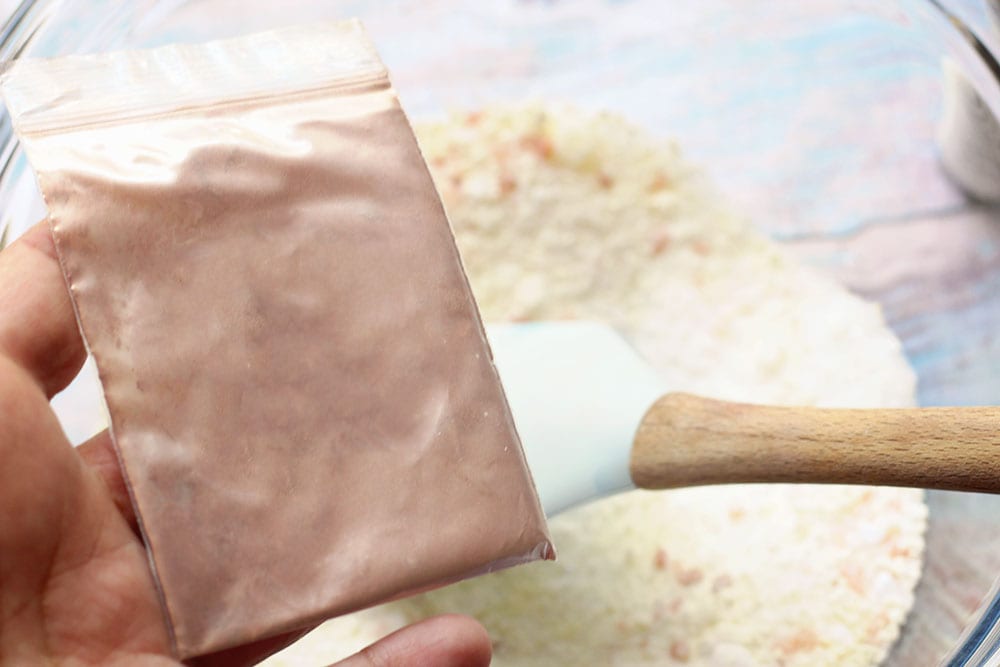 1. Mix together dry ingredients (epsom salt, pink Himalayan salt, baking soda, constarch, powdered milk, and citric acid) in a bowl.
2. Add mica powder, and mix together, checking for color. If you want a more vibrant color, add more mica powder.
If you're using mica for color, add about 10 drops of polysorbate 80. It will bind with the mica powder and keep it from leaving a colored ring around your bathtub.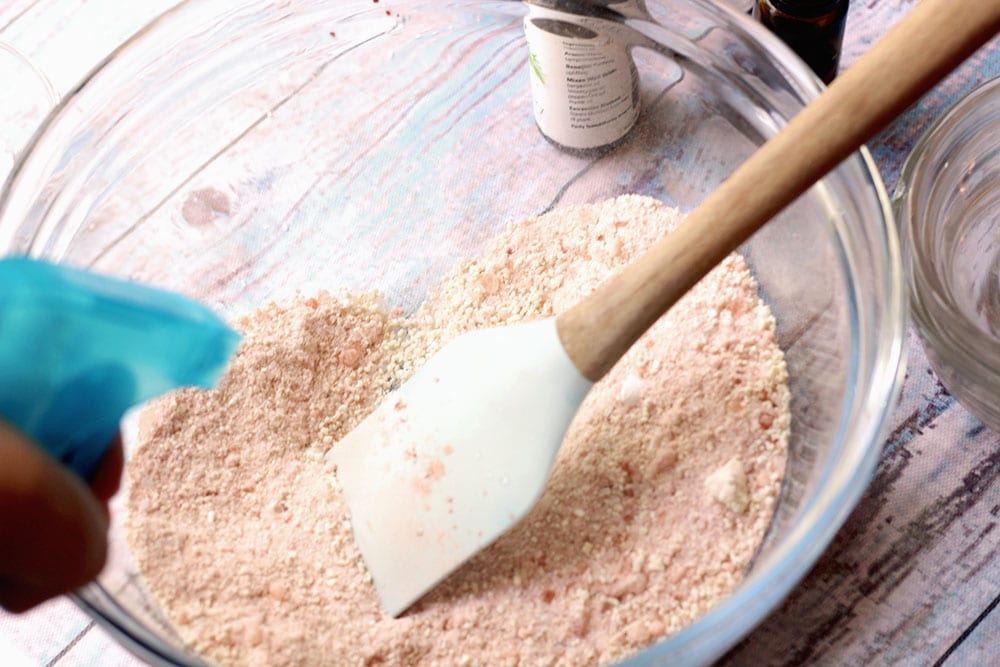 3. Add almond oil, and mix together again.
4. Add essential oil until you've reached the desired level of fragrance. Remember that each bath bomb will be diluted in an entire bathtub of water, so you may want to make the fragrance a bit stronger than you think.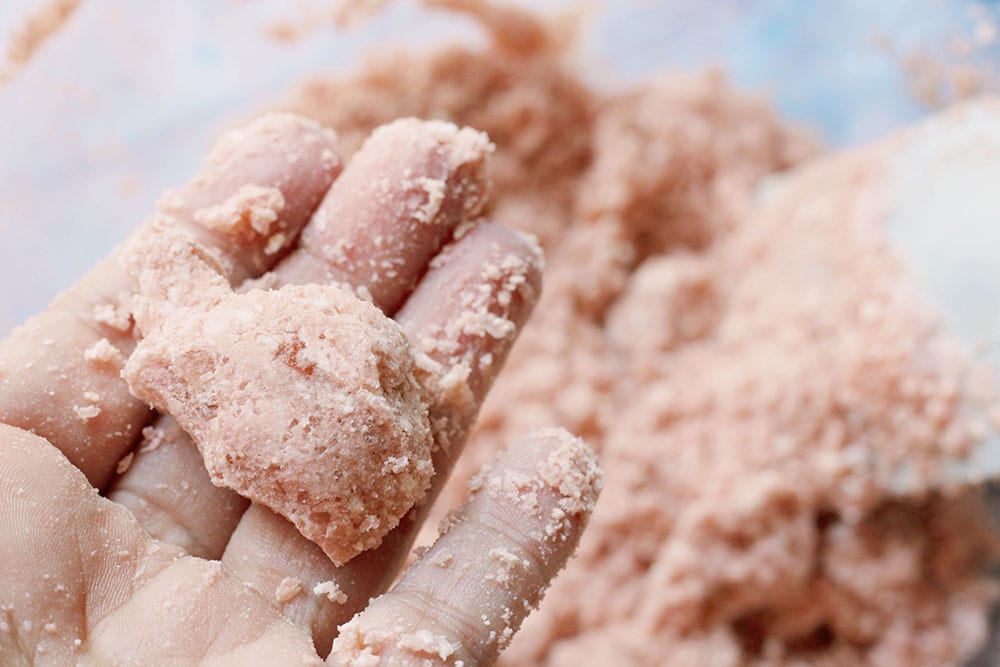 5. Spritz with witch hazel, and stir again. The witch hazel will help bind the mixture without activating the fizzing reaction the way that water would.
6. Squeeze a clump of mixture to check the consistency. It should hold its shape like damp sand.
If it easily breaks apart or is still dusty, keep spritzing with witch hazel.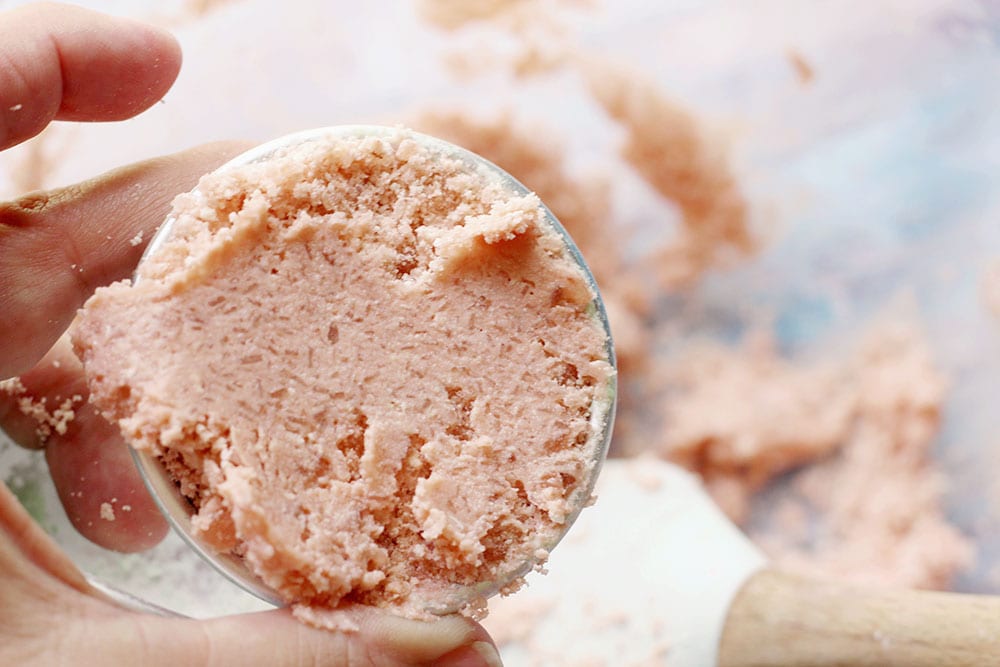 How to Mold the Bath Bombs
7. Mold the bath bombs. Scoop the mixture into half a bath bomb mold, and pack it down tightly. Sprinkle some extra on top.
Pile up the other half of the bath bomb mold, but don't pack it down.
Press the two halves together, and squeeze until the sides of the mold touch.
8. Unmold the bath bombs. Gently twist the two sides apart, lifting off one half of the mold.
Slide the bath bomb out of the other half of the mold, and set it on a soft towel to dry overnight.
Troubleshooting: If the bath bomb breaks apart when you try to unmold it, it's probably too dry. Dump it back in the bowl, and spritz the mixture with more witch hazel.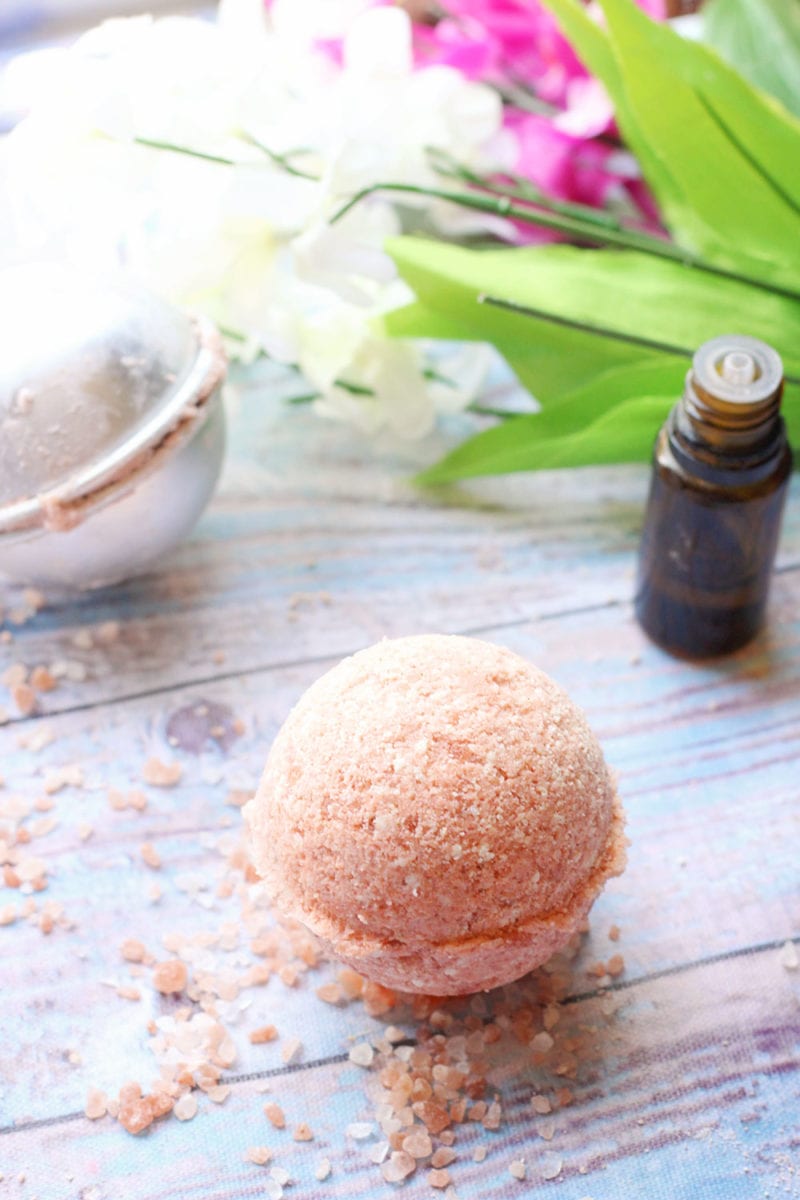 To use your new bath bombs, just drop one into your bathwater, and watch as it fizzes and bubbles and fills your tub with whatever scent you choose.
Printable Recipe and Instructions
Yield: 3-6
Recipe for Pink Himalayan Salt Bath Bombs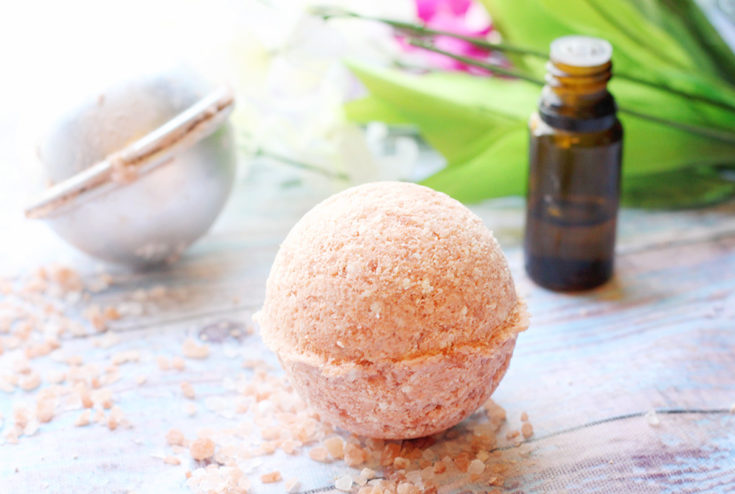 This recipe for pink Himalayan salt bath bombs is moisturizing, relaxing, and smells amazing! Plus, these DIY bath bombs are all natural with essential oil for fragrance.
Materials
½ cup epsom salt
¼ cup pink Himalayan salt
1 ½ teaspoons almond oil
½ cup baking soda
½ cup cornstarch
½ cup powdered milk
⅓ cup citric acid
Spray bottle of witch hazel
Essential oil for fragrance
¼ - ½ teapsoon mica powder 
Polysorbate 80
Tools
Mixing bowl
Mixing spoon or whisk
Bath bomb molds
Instructions
Mix together dry ingredients in a bowl.
Optional: Add mica powder and 10 drops of polysorbate 80.
Add almond oil and essential oil, and mix thoroughly.
Spritz with witch hazel, and mix.
Repeat until the mixture has the consistency of damp sand and sticks together.
Mold the bath bombs by packing the mixture into the first half and lightly scooping it into the other half. Press them together, and gently twist the mold halves apart to unmold.
Let the bath bombs dry overnight on a soft towel to keep from getting a flat spot.