Traveling for the holidays is wonderful, seeing loved ones and spending time relaxing instead of working. But it's also pretty hectic, right? It never feels like you're getting away for long enough, and even with close family, you don't feel quite at home right away because you always feel a little bit like you're imposing. But if you're the hostess, there are lots of ways you can make sure your guests don't feel that way, even for a moment!
Make sure your own holiday guests feel like they're right at home the second they arrive by serving up a hot cuppa with sweet, pretty custom floral tea bag tags. You can even leave a couple bags on a tray alongside a couple mugs in the guest room!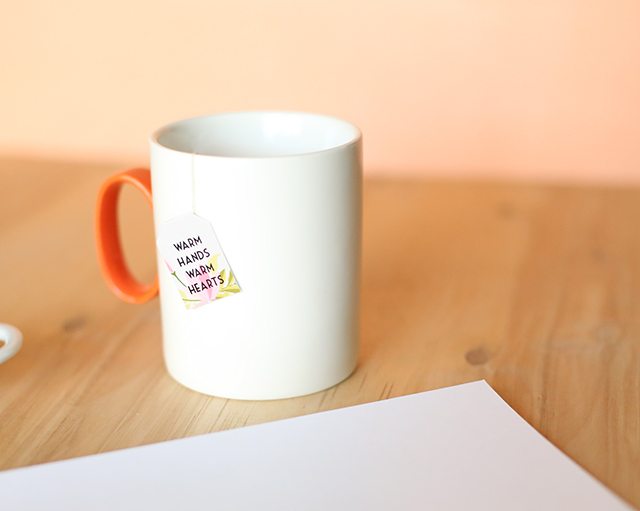 Free Printable Tea Bag Tags
I've created a set of free printable tea bag tags that you can't make at right at home!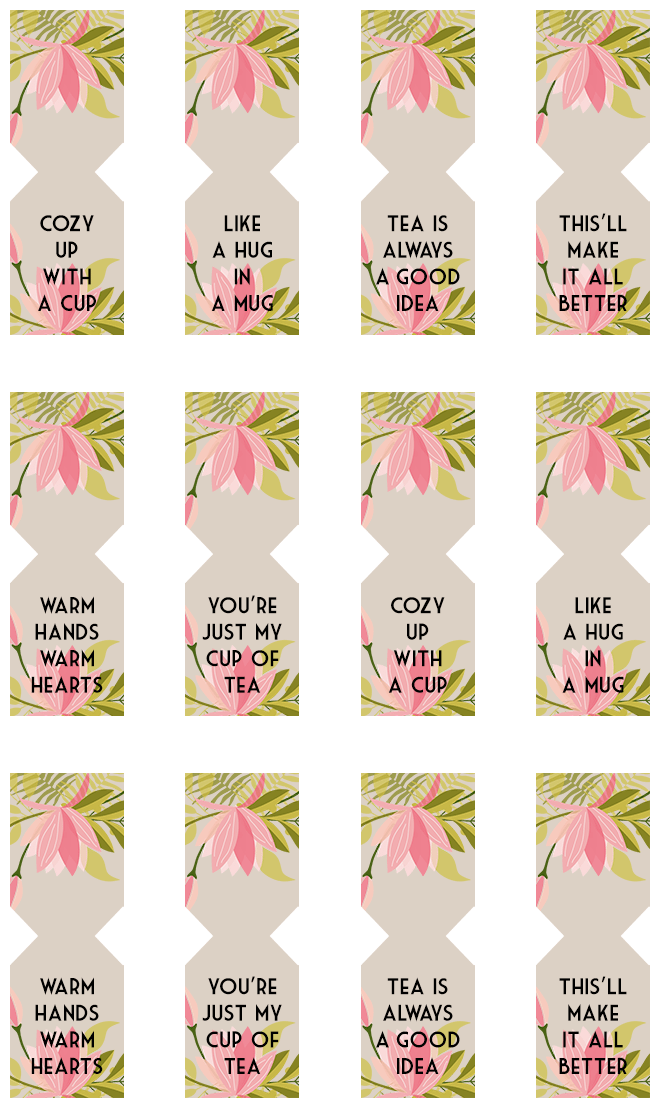 Once you open the file, a PDF will open in a new window. Then you can either print it right at home if you have a color printer or take it to a copy shop and have them make you a sheet or two.
Cut out the tags with scissors. Fold them in half, and tape or staple the new tags right over the ones that are already on your tea.
Tell me – what makes you feel at home right away when you stay with friends or family for the holidays?